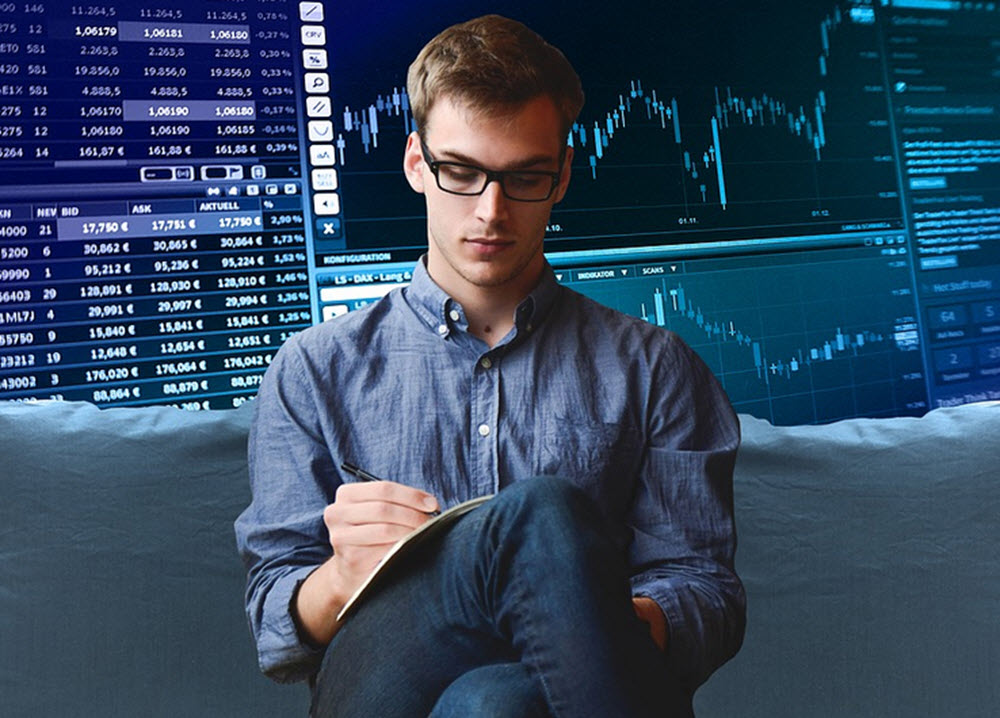 Binary options are financial options wherein the payoff is either a fixed money amount or nothing at all; sometimes referred to as all or nothing options. The term all or nothing is more commonly used in Forex or interest rate markets. Making money online with binary options trading is a similar form of investing such as Forex or stock trading.
Can you make money with binary options?
Yes. It is important that you only trade with a legitimate binary options broker and learn the fundamentals of binary trading; and then incorporating the proper trading strategy for your financial plans.
How do I start to make money with Binary Trading?
Start by choosing a binary options broker and sign up for a free account
Verify your account and then make your first deposit
Start trading binary options!
Common Mistakes of a new Trader
A broker will take advantage of you if you are unprepared when trading binary options. Beginner traders regularly make mistakes such as taking too big of a position for one trade, taking a large loss and then going to small the next few rounds of trading. It is very hard to bounce back form a big loss.
When starting out don't let your emotions guide your trades, instead have self control over your trading. Even though low trades seem like a viable option they rarely make a profit and are easily chosen by new traders; try and exhibit self control especially when you think making small profits quickly.
After knowing all the downsides of binary trading, why would a new trader ever decide to open a binary options account, and become a trader? Well, they do it because they have the power to win analytically if they have some cleverness, and a plan on their side.
Tips and Tricks of Binary Trading
Letting emotion influence when a trade is entered into, or how big the size of the trade becomes. Keep a cool head. Emotions will never help you.. Trading is for coherent thought, striving to steadily take profits.
Only make trades when you find good opportunities in the market. Never make a trade for the sake of making a trade. Do not trade if you do not have the discipline needed to wait until you spot a good opportunity.
Never enter into a trade without a defined idea as to why you are doing it. Think the trade over wisely before entering. Is your view really valid? Is it strong? What do you estimate the likelihood of winning given your experience?   Make every trade count.
Taking way too big sized trades is a common mistake. You will lose on some trades.  Binary options is a game of averages.  Never makes trades that can break you. Always make sure that you can make enough trades for the law of averages to do their magic. Even the best professionals lose a large percentage of all trades.
Never let one trade significantly affect your account balance in a way that would affect your future trading.
A good rule of thumb when trading stock is never to take on a trade bigger than 1/15 of your total account value. With binary options I would recommend a higher ratio. I would recommend 1/100 or 1/200.  Binary options trading strategy is more similar to that you use when you play poker or sports betting than that used when trading other financial instruments.
As with anything in life learn from your mistakes! It's a good idea to keep a trade journal to track your past purchases and buying trends; write a few quick sentences when you learn something new. This is a good way to help prevent making the same trade mistake twice.
Have patience and don't become frustrated when taking a loss. This is a financial risk and sometimes you have to accept the losses to enjoy future gains. The difference between making a lot of money steadily and losing money can be very narrow. Don't let frustration keep you from realizing your definitive goal.